We all know that self-presentation is one of the cornerstones of being a modern gentleman; but if you really want to impress, it takes far more than simply throwing on a classy outfit.
In addition to wearing stylish garb, caring for your body properly is an essential task for looking and feeling your best. After all, it's not easy to turn heads with a spotty chin and dark circles under your eyes.
So let's take a look at some of the most important things you can do to keep that skin fresh and healthy.
TIP 1: STAY HYDRATED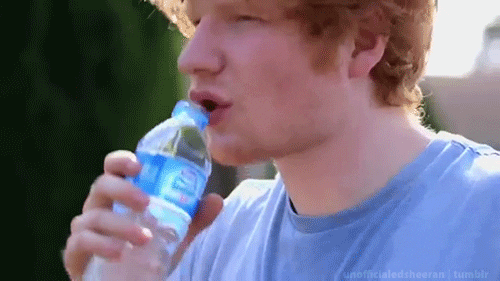 This should be a no-brainer, but surprisingly, many of us fail to stay properly hydrated throughout the day. Not only does drinking water allow the body to flush out toxins, it improves the skin's elasticity, preventing wrinkles and drying.
Meanwhile, caffeine, alcohol and carbonated drinks actually dehydrate the body, counteracting the health benefits of water. Even swapping one unhealthy drink a day for a refreshing glass of water will have a huge impact on your health – and it will show on your face, too!
TIP 2: MAKE SURE YOU ALWAYS GET GOOD NIGHT'S REST
Did you know that skipping sleep breaks down the collagen in your skin? Plus, late nights, early mornings, and busy schedules lead to stress and inflammation – spelling trouble for your skin.
Stop the aging process in its tracks by ensuring you get plenty of undisturbed sleep every night. Having trouble catching those elusive forty winks? Most people don't realize that one of the most common reasons for this issue is sleeping on a worn-out mattress.
Sunken, old mattresses can cause chronic back pain and disrupt your sleep, causing you to wake up feeling even more tired than when you went to bed.
Do yourself a favor and treat yourself to some high-quality bedding to ensure you always get a decent rest. Your skin will thank you for it!
TIP 3: MOISTURISE EVERY DAY
A distinguished gentleman knows his skincare regime is vital, and therefore never leaves the house without first applying a reliable moisturizer. Thankfully, men can now benefit from a wide range of skincare products that suit every skin type.
Whether your skin is oily, dry, or patchy, we recommend investing in a high quality product that contains SPF to ensure maximum protection from the aging effects of the sun's damaging UV rays.
TIP 4: DITCH THE SMOKE
Of course, you'll already know all about the dangerous effects of smoking on your health – we're not here to nag you. And while treating yourself to a good Cuban cigar once in a while won't have a massive impact on your health, allowing smoking to become a regular habit can be disastrous for your skin.
Your cells lose elasticity, causing premature aging and wrinkles, particularly around your eyes and mouth. For a truly refined appearance, lose the cigarettes and reserve smoking for special occasions.
TIP 5: KEEP AN EYE ON YOUR SUGAR INTAKE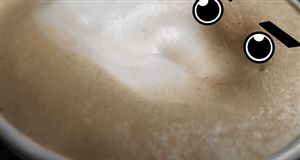 We already wrote about the importance of keeping an eye on your sugar intake in our New Year's fitness guide. But reducing sugar doesn't just help you lose weight; it is also known to cause insulin spikes, which lead to inflammation and breakouts.
Acne doesn't look great on anybody, so for a healthy appearance, switch those sugary snacks for healthier, natural alternatives. You will notice the effects in no time, and your acquaintances will too.